Managing Database Using Kibana
Kibana is a free and open frontend application that sits on top of the Elastic Stack, providing search and data visualization capabilities for data indexed in Elasticsearch.
This article will explain how you can log in to a Kibana interface to manage your Elasticsearch.
1. Locate your target deployment
Log in to the Control Panel and locate your target deployment on the Home page or the My Applications page.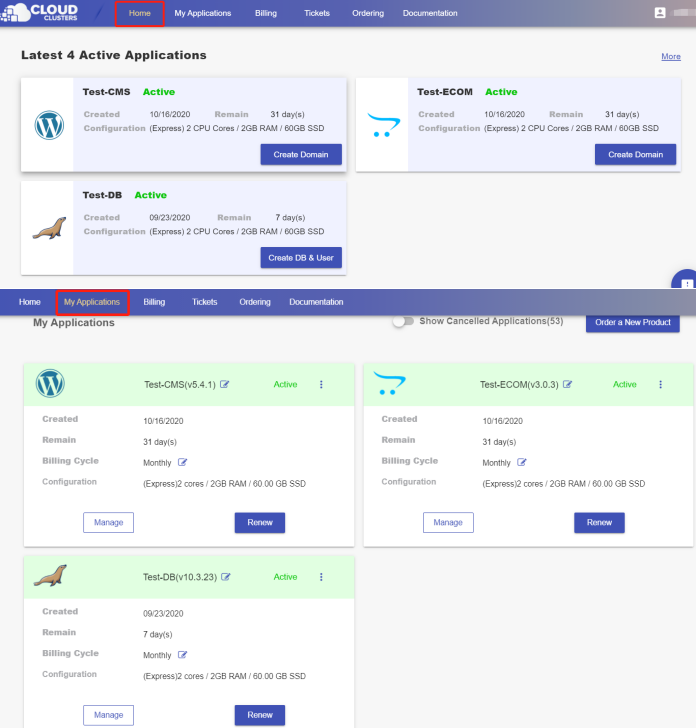 2. Navigate to the "Kibana" page
Click the "Manage" button on the Home page or the My Applications page to go to the Kibana page.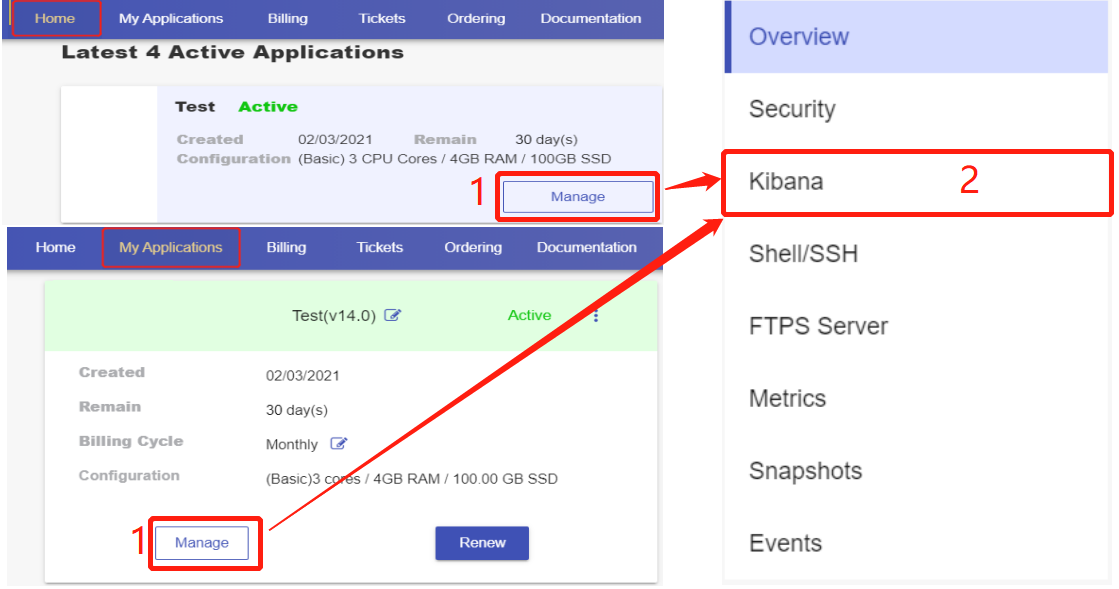 3. Access Kibana
On the Kibana page, you will see the Kibana login information. Click "Launch" to go to the login interface of phpMyAdmin.

Log in to the Kibana with the user and password you just got.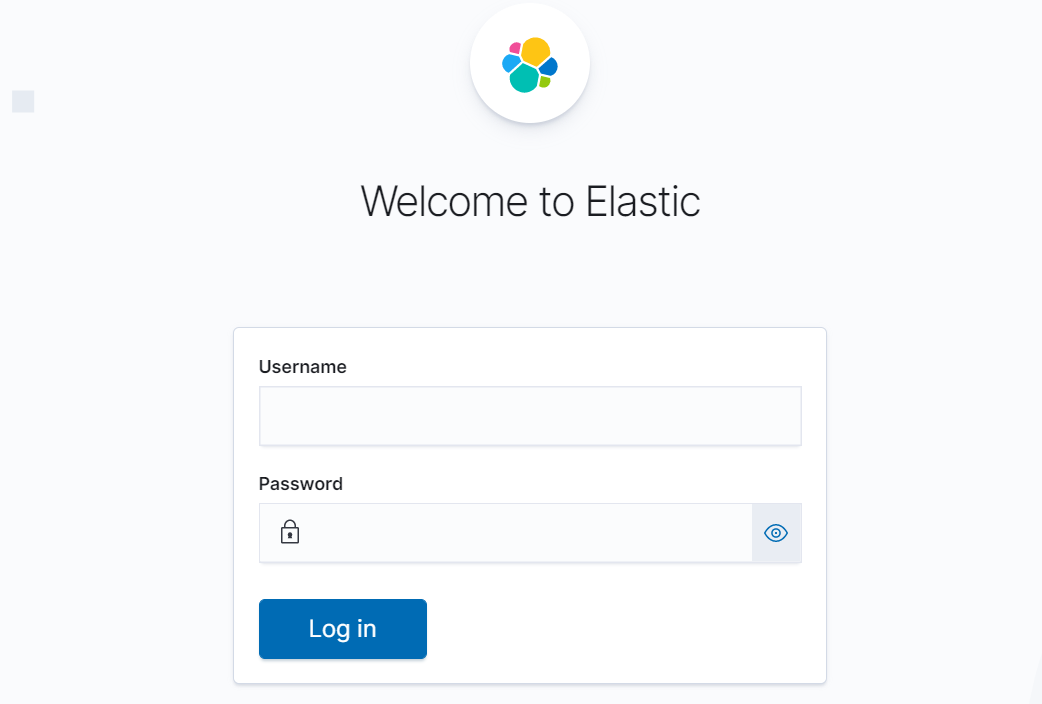 On the Home interface, click "Manage" to go to the managment interface of your Elasticsearch.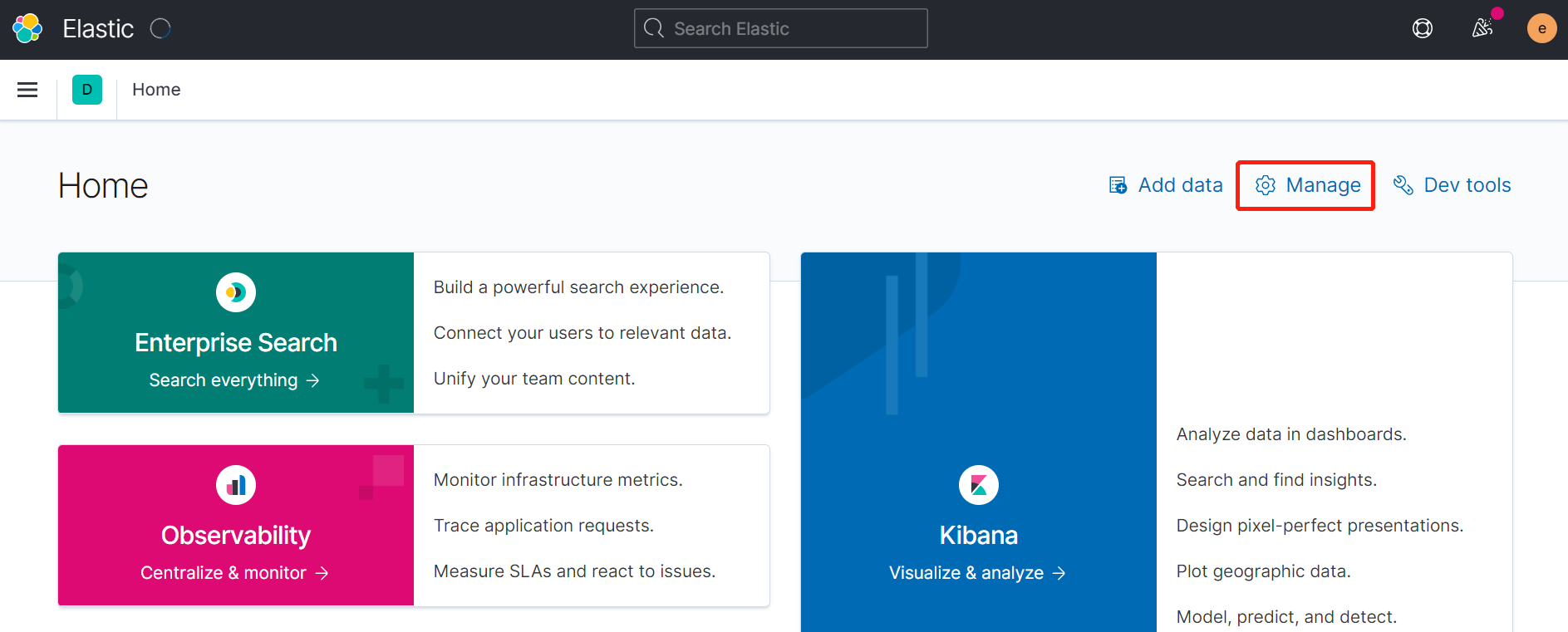 On the left side, there is a list of menues, through which you can manage your Elasticsearch.